Live Chat with Tek representatives. Available 9:00 AM - 5:00 PM CET.
Download Manuals, Datasheets, Software and more:
Return to Search
Giza Systems and Distribution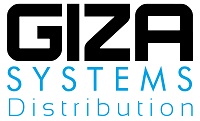 Product Specialization
All Oscilloscopes, Real Time Spectrum Analyzers, Mixed Signal Oscilloscopes, Logic Analyzers, Analog and Digital Signal Sources, Frequency Counters, Power Supplies, Digital Multimeters, Probes and Accessories, Keithley Products, USB Spectrum Analyzers.
Contact
Website:http://www.gizasystems.com/
Phone:+(202) 26146000
Fax: +(202) 26146001
Locations
Country
City/State or Province
Contact

Egypt

Cairo

Phone: +(202) 26146000

Fax: +(202) 26146001